We are here for your care
Activities For People Confined to Bed
Tips and suggestions for a loved one who is confined to bed 
Whether it's an illness, injury or fragility that has confined a loved one to bed it's never fun staring at 4 walls all day. We have some tips and suggestions to keep them entertained and to keep them having a positive outlook on life.
The most important thing is to make sure they feel loved and valued, our carers can encourage and get involved in some of these activities. 
A Movie night- get them one of their favourite movies and a selection of favourite snacks. Sitting together and talking about the film. 

Puzzles or crosswords – An inexpensive option to keep your loved one thinking and using their mind. Crosswords you can get in ook shops, supermarkets or newspapers. You can tackle these together. 

Exercise – getting your loved one moving with their arms. You could do this along to a song like YMCA. Not only will this get them moving but listening to music produces dopamine, a happy chemical in our brains. 

Writing – writing is a great option. Writing poems, stories, recovering memories, letters or keeping a diary. Writing can help clear and clarify our thoughts and can help us eliminate stress 

Outside – if they are able to be assisted into a wheelchair then help them get some fresh air and take the outside. The fresh air and sunlight can increase our serotonin and vitamin D levels. Make sure to use sunscreen on sunny days and to wrap up with a blanket on colder days. 

Small gifts – little treats and surprises will make your loved one feel cared for. This could be flowers from your local supermarket or warm socks to keep them cosy or a box of chocolates 

Audiobooks – Listening or reading a book. A great one to pass the time. Audiobooks are especially good for people with limited vision and movement.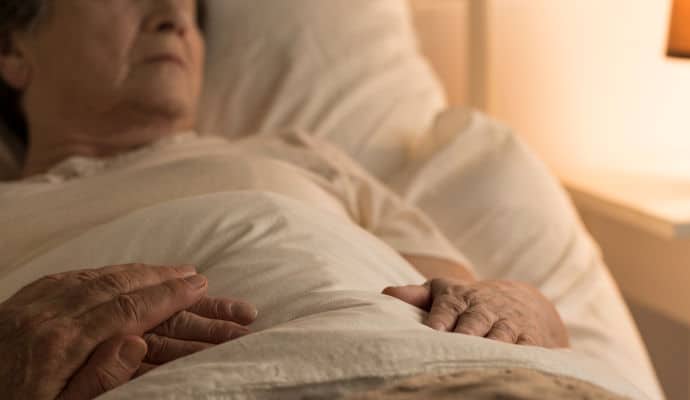 If you are interested in
live-in
or
domiciliary care
for your loved ones,
contact us
today.
An Experienced Live-in Care Agency in Essex that you can Trust
Need a reliable live-in caregiver?
01245422520
See more care articles
Keep up with our latest articles related to elderly care and more...
Companionship care is a great option for a loved one as it means they can stay in their own home  but also receive the support and company they need.
We are here for your care Exercise For Seniors How to exercise safety on a weekly basis  Regular physical activity as part of your weekly routine is one of the most important things we can do for our health. Less pain, easier movement, better mood and lower risk of many diseases are some of the […]
We are here for your care Preparing for the arrival Of a Live-in Carer Top tips for getting ready for your Live-in carer  Whether you are preparing for the arrival of your first live in carer or a regular recipient of brilliant carers that take care of you there are a few tasks to keep […]